Internet is a fun place to be in!
Every now and then we see some new trend evolving which gets followed by other people. Whether it was Kiki challenge or Condom challenge, there was one thing in common,
ENTERTAINMENT.
Another challenge has now kick-started called as Bottle Cap Challenge. In this, the bottle is placed a bottle on a solid surface with the cap placed loosely from the mouth of the bottle so the challenger untwists the cap with a roundhouse kick, without the help of hands.
After Jason Statham and John Mayer took the challenge, it spread like a wildfire
And everyone including our very own superstar, Akshay Kumar.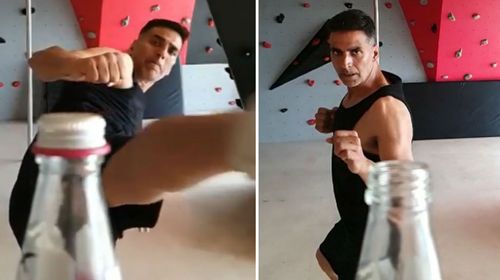 Check out the videos of people from around the world and see if you can do it too or not. (*Caution required)
Some failed miserably, OOPS!
Would you like to give it a try?
...