PUBG, the game does not need any introduction; if the countries busiest person knows about this game (when he took the name in his speech) then I have full faith in you all, as well.

Everybody, yes, everybody is going crazy for that Chicken Dinner table in PUBG, but he we have this talented guy who might also be playing PUBG, he made some memelicious designs keeping Desi things in his mind.

The guy named, Musthaiz Ahmed added some Indian elements to the PUBG scenes, which are so accurate AF. Look at his creativity.
1. I think we Indians ride vehicles for harsh in real life than the PUBG players.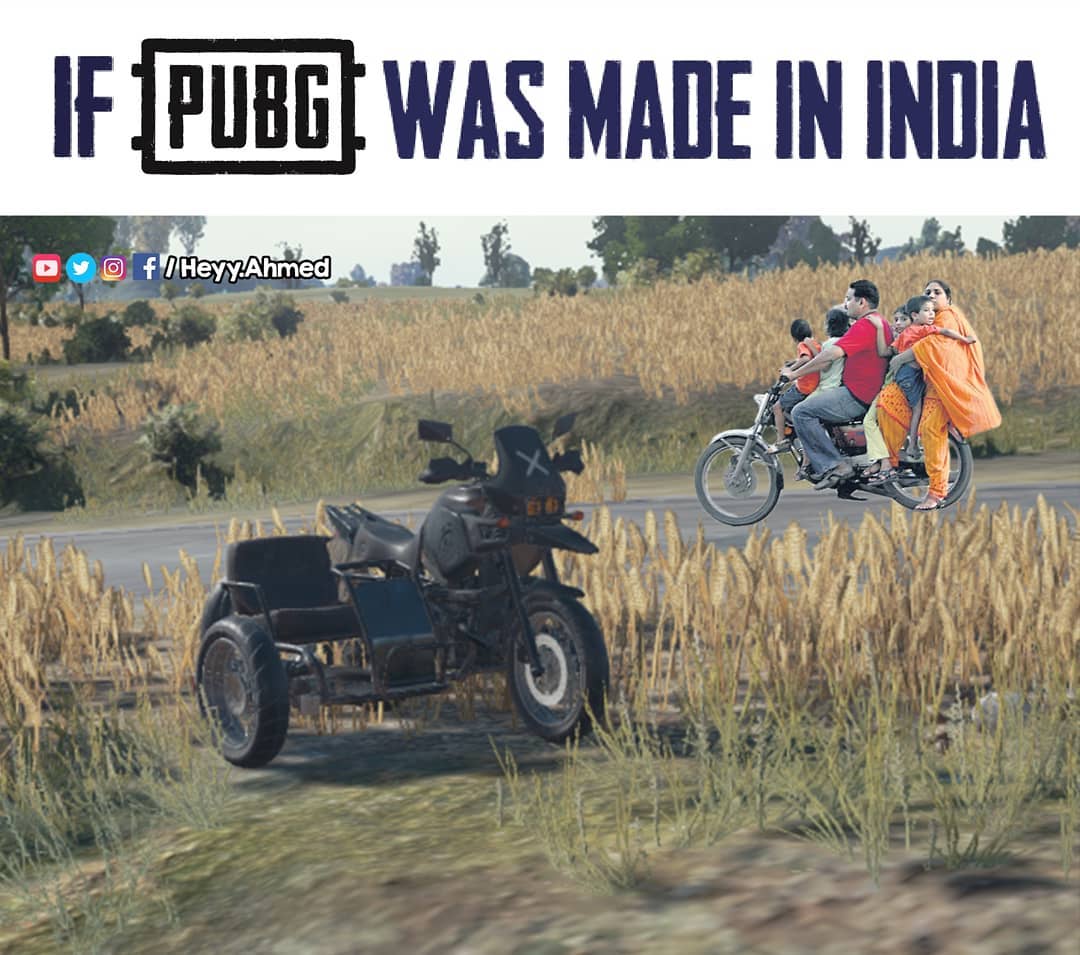 2. When some group wants to harass the PUBG players.
3. Make in India campaign in PUBG.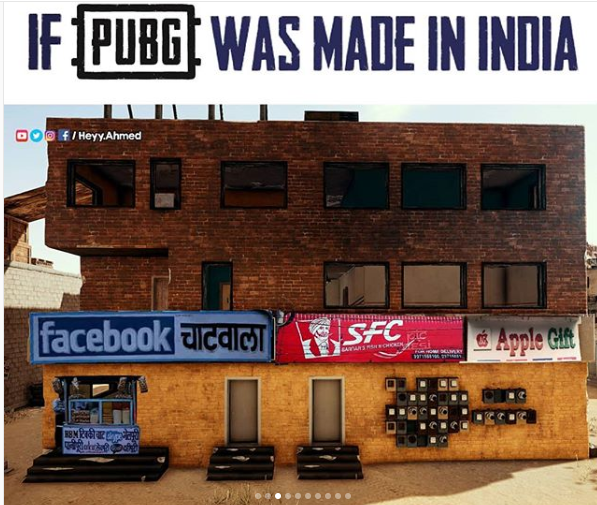 4. Find some other private place, it's not going to happen even in PUBG.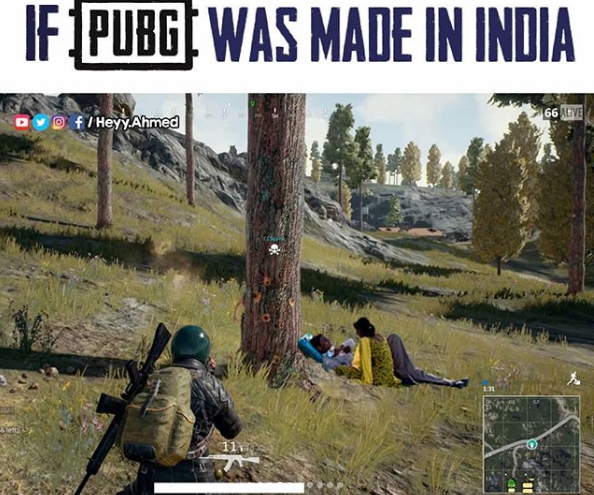 5. The another gun shot Aka. *PICHKAARI*.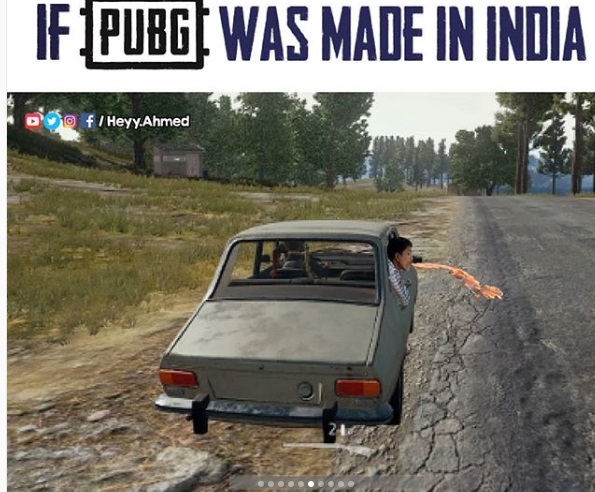 6. Bhai ji, drive safely!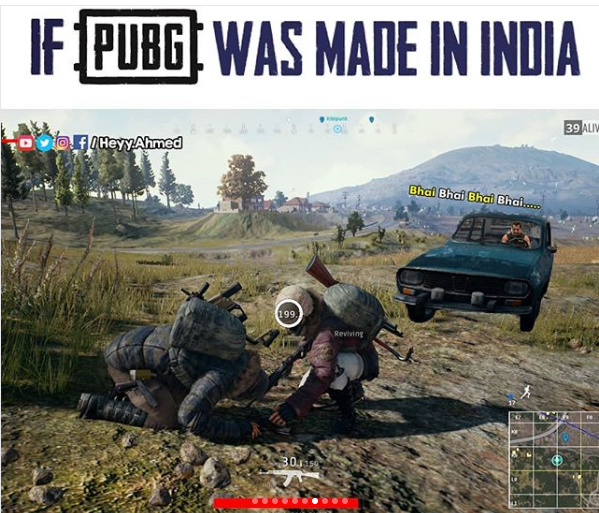 7. What? #PAVITRAGAME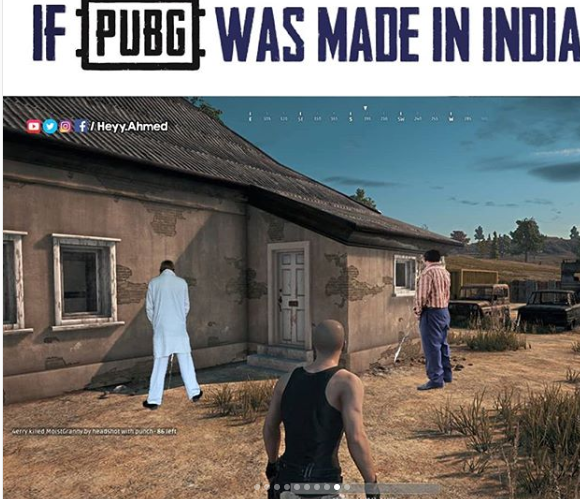 These memes have some social message too, we hope everyone will think about it.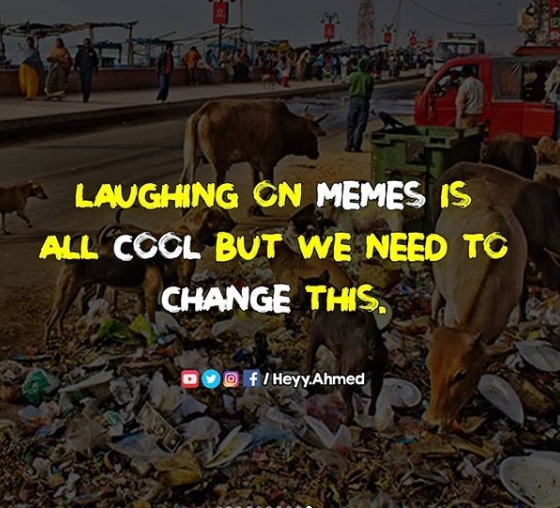 Here's his full post on Instagram:
PUBG team, are you listening? We are waiting for Indian PUBG version now.
...