In today's news, Union Home Minister Amit Shah removes Article 35a and 370 from Jammu & Kashmir, these Articles granted special status to the state, but from now on, Jammu & Kashmir will be the Union Territory of India under legislature.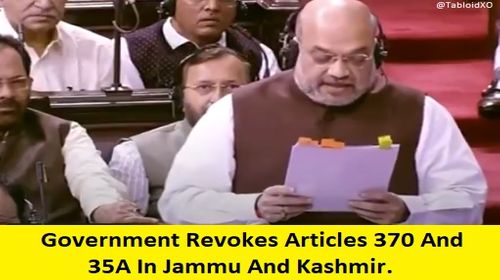 Ladakh will also be treated as a union territory without legislature.
After this historic decision from the government, many people on the internet shared their opinions, excitement, and question the government.
We hope for better Jammu and Kashmir. We are are one big nation.
...