First, we feel, and then we fall!
After reading this quote had forced me to think about the mental situation of people suffering because of this pandemic either directly or indirectly.

Being in lockdown for the first 21 days, everyone made their best efforts to stay in the home and follow the government rules. But, with the news of this extended lockdown, has affected the mental health of various people.

Not, only because of outside factors, but, the major trouble for them is "boredom" of spending the day.

As we the Kids of Gen X, Y, and Z have occupied ourselves with our laptops, work, and phones.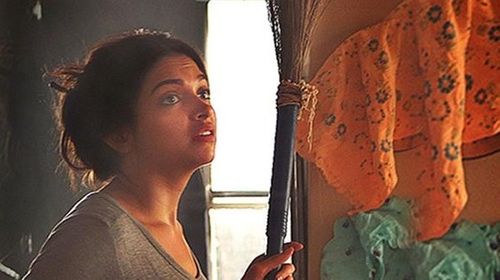 I am not saying you guys are not stressed, but, just keep yourself side for one minute and think about the people who just have struggled and provided us the best of our lives and ignored their happiness to do best for us.
What about their mental health, stress, anxiety?

Let's face it; we all have complained that we are not getting time to spend with our family, kids, parents, grandparents, and wives. But, now what? Are we still doing justice to them?

Or, still, we have any other excuse?
So, here what I did to help my family and their spiraling negative thoughts about this uncertain time.
Change it from "I am stuck inside" to "Now, I can finally focus on my people and me".

As worse the situation of the world may feel right now, Just thank that superpower that you are at least with your family safe and protected, with the benefit of work-from-home policy which is an opportunity to refocus your attention from the external to the internal. Now my focus is on being productive, avoiding long tasks, reorganizing, and creating something you've always wanted to. Approaching this time with a mindset of feeling trapped or stuck will only stress us out more. This is your chance to slow down and focus on "ourselves".




From "Being a lazy ass" to "Helping with home chores".

I have never realized how our mothers homemakers have managed to take care of home and us every time, I must say it's a more difficult job than we all do. So, I decided to get up early, make my bed, and help my mom in all the home chores (washing, cleaning, and cooking). This not only made me active and less likely to spiral, but it will also be easier to readjust to the outside world when it's time to get back to work.

From "No more news" to "Learning management skills".

In our life, there is no better teacher than our parents or the elders who have experienced in their lives. Learning about time management, money management, skills every day for an hour from my dad has helped me to understand various aspects of life. Trust me, this will not only improve your knowledge, but it will also make them happy that you value them.





Start a new quarantine ritual.

This is my favorite ritual. We together as a family thought of starting a new ritual of playing different games every day like, UNO, Playing cards, Drawing, Karaoke, Ludo, and many more. This ritual has motivated not only them, even me and it fills you up with so much of joy that we didn't even realize how the time passes and we enter into the evening with happy minds and happy hearts.

Workout together.

Thanks for various online workout classes (like Cure.fit app) who are helping us to improve our health. I made my parents work out with me with simple warm-up exercises, which turns out to be healthy and joyful sessions keeping us fit physically even mentally.
Because "He who has health, has hope, and he who has hope has everything"!!





Movie-night together.

Thank you to the internet services who are providing all the new and old movies through various apps and websites. So, every night we can watch either old or new movies together and with a bucket full of popcorn, and share laughs together.

You take one step; they will definitely walk with you on that path. Improve together!
Be Healthy, Be Helpful, and store some good family memories during this lockdown!
...