Miss You Sidharth Shukla. RIP.
"Jitna bhi cheekhe chillaye par dil se sacha hai,
Sidharth Shukla bata do, Fauladi seene ke pichhe ek sharaarti bacha hai..."
Siddharth Shukla is undoubtedly the most talked-about contestants in the Bigg Boss 13 house, even if we go down through all the Bigg Boss seasons, Siddharth Shukla is the only contestant whose fandom is DAMNN crazy for him. Siddharth Shukla with his humongous fan following and his humble yet aggressive nature is living in everybody's heart.

But, why?

Because he is a genuine guy who helps his friends, even in the BB house, we have seen him giving brotherly advice to Asim Riaz.
BREAKING NEWS | LATEST UPDATE: Sidharth Shukla Became The Bigg Boss 13 Winner.
Believe it or not, whenever I have logged in to my Twitter account, I have almost always witnessed the trend on Siddharth Shukla, well certainly he is the heartthrob of many girls but apart from his charm, he is ruling the fans and the Bigg Boss 13 contestants with his humorous one-liners.
Read till you enjoy it!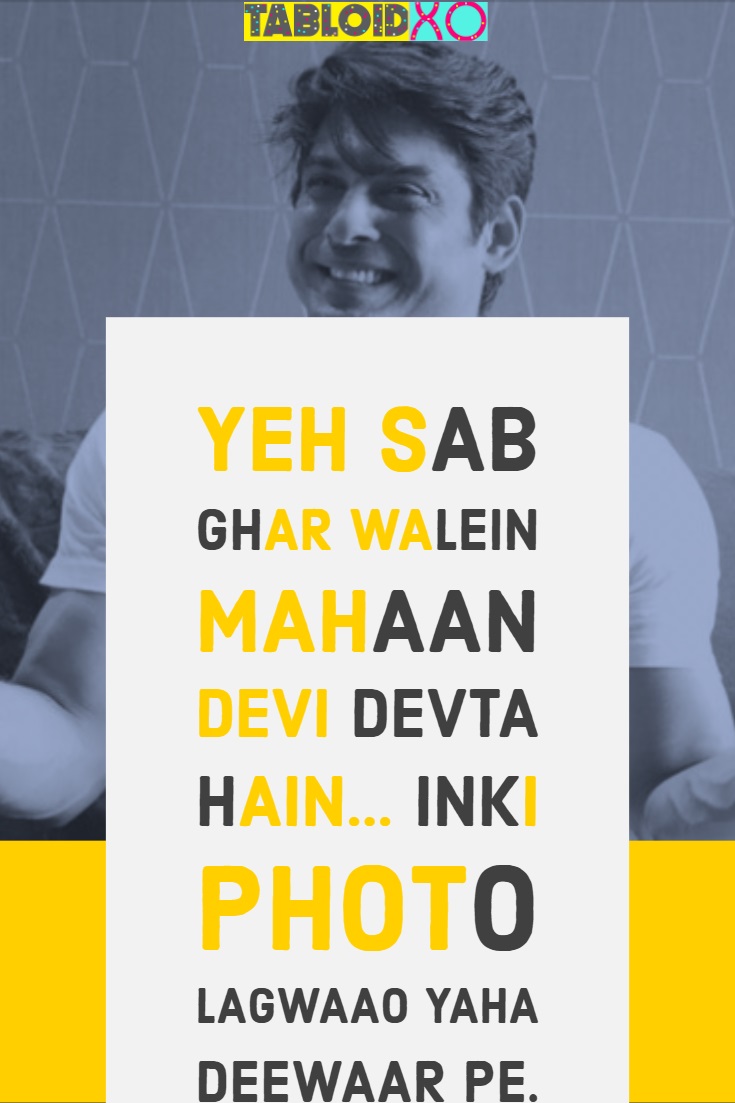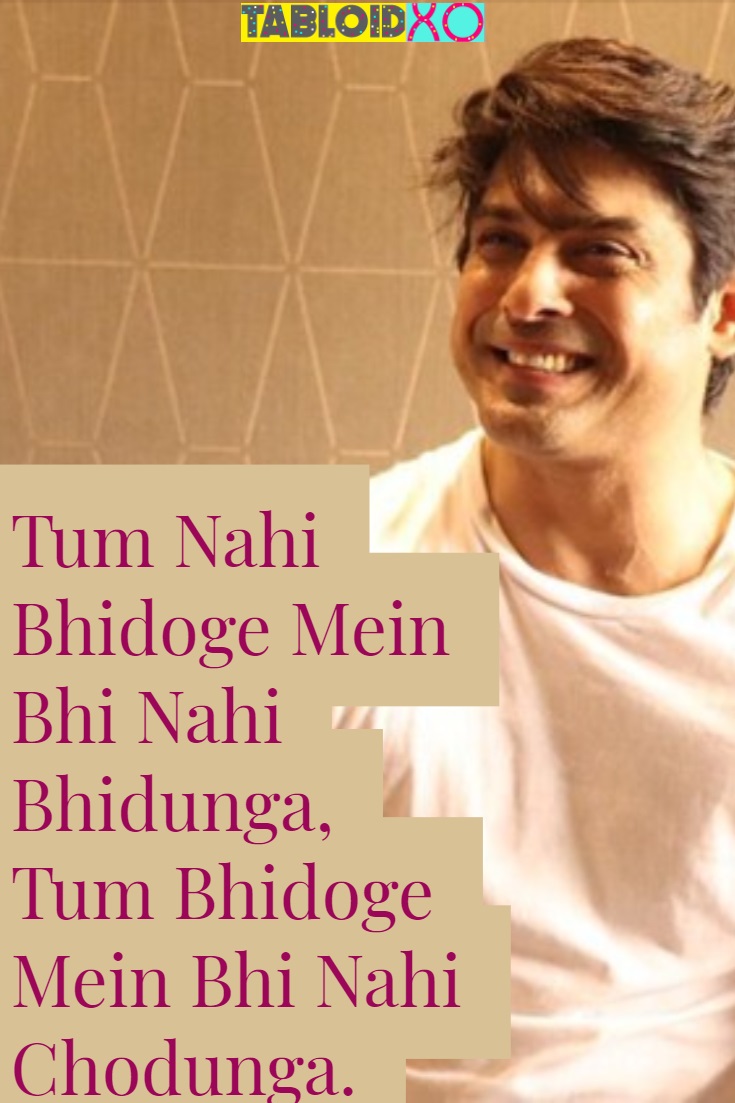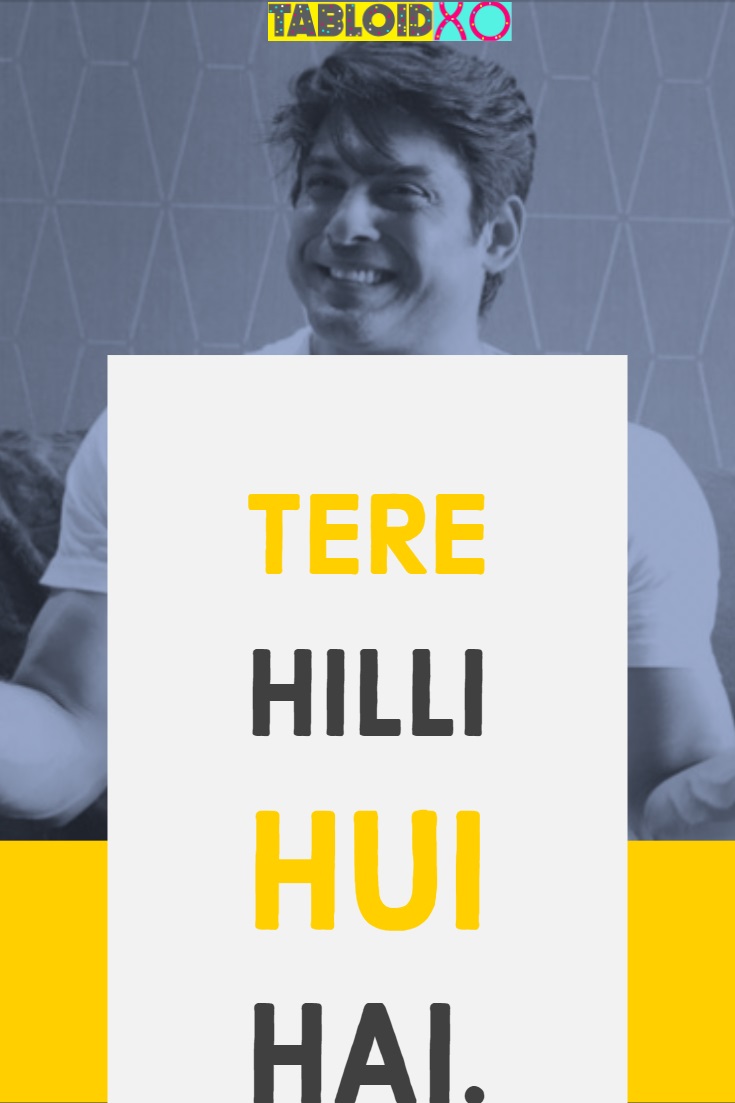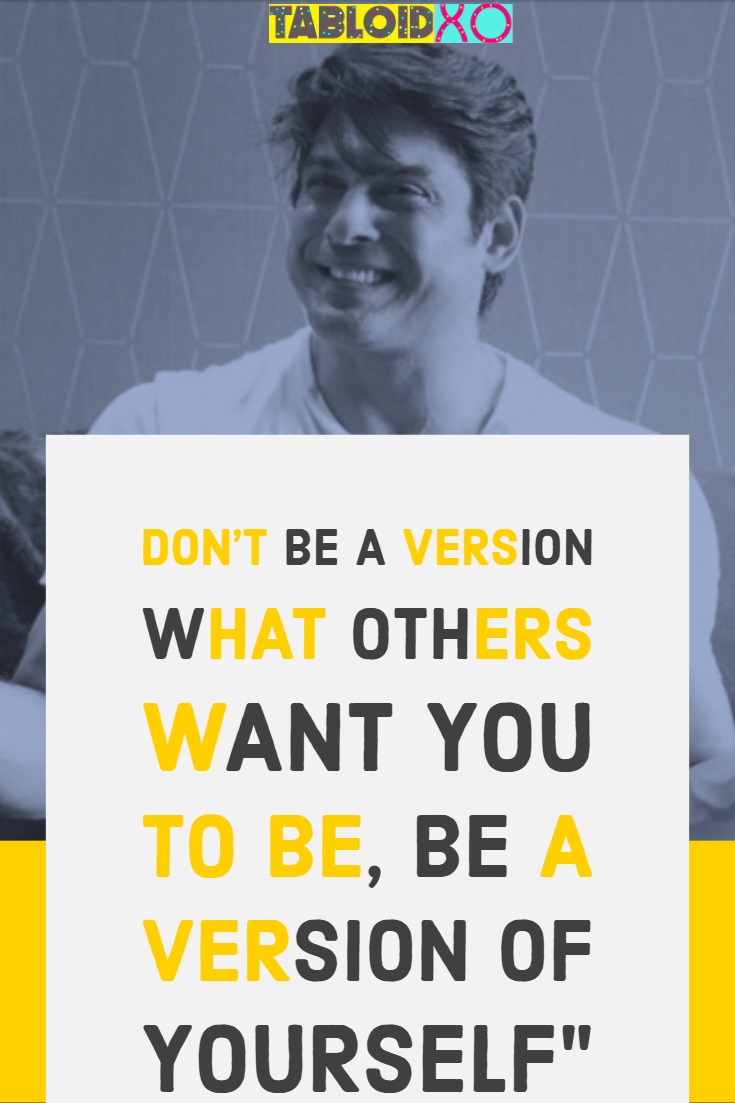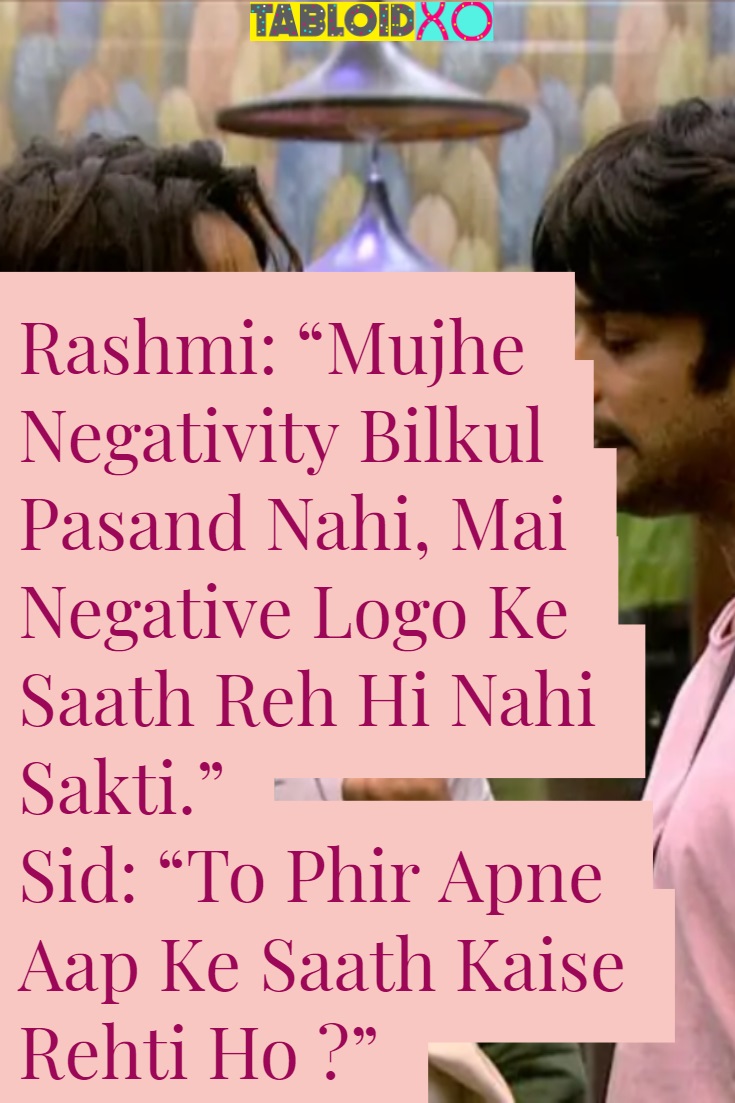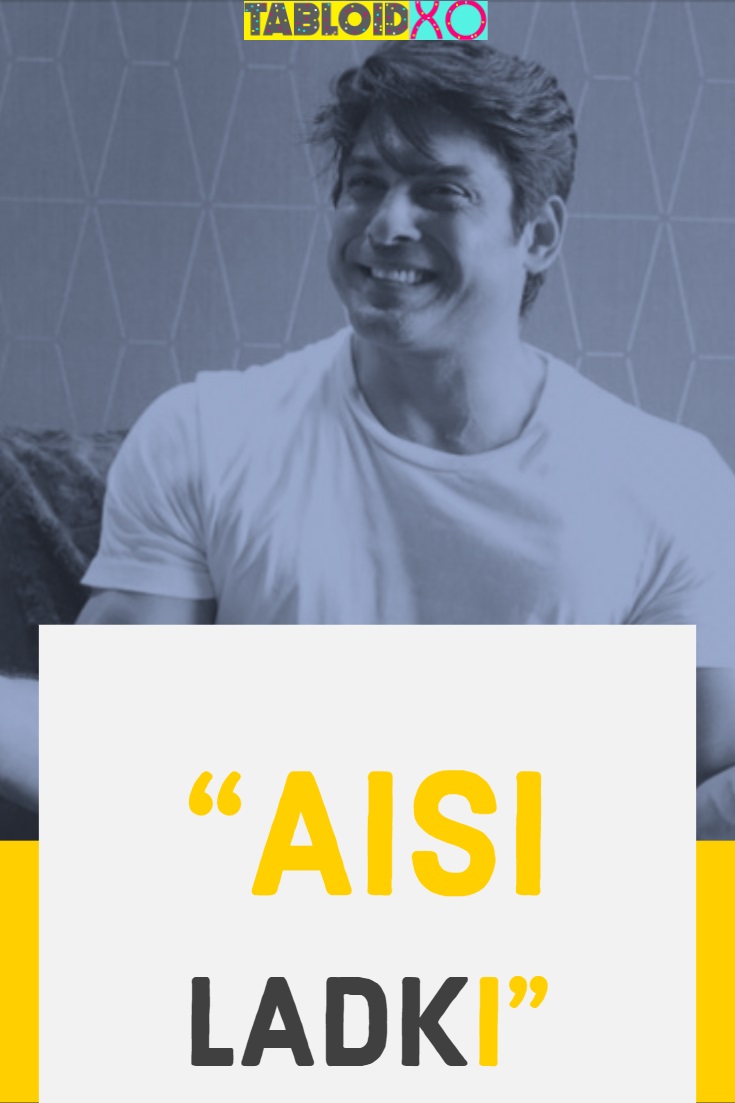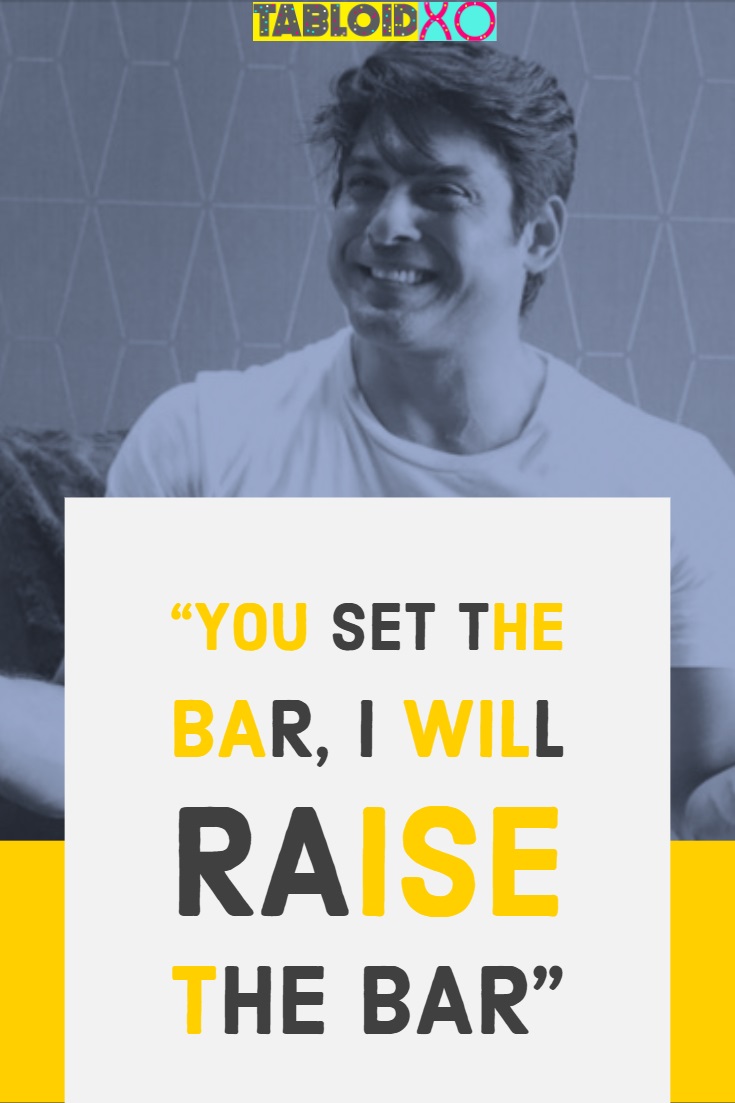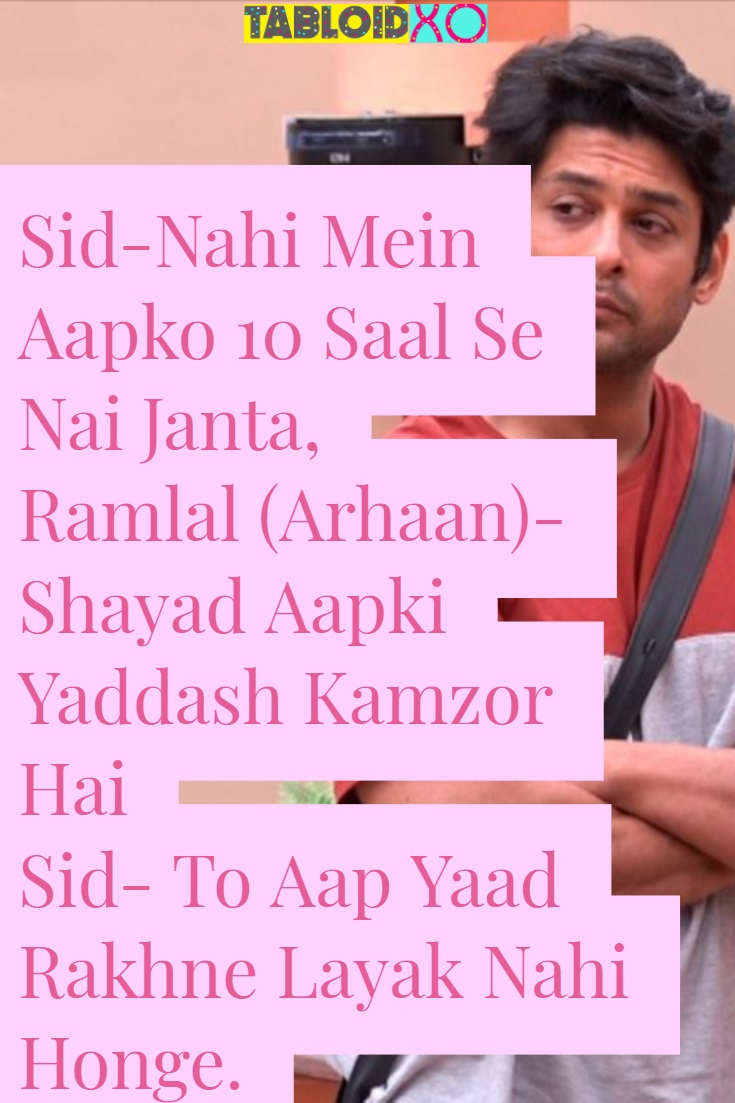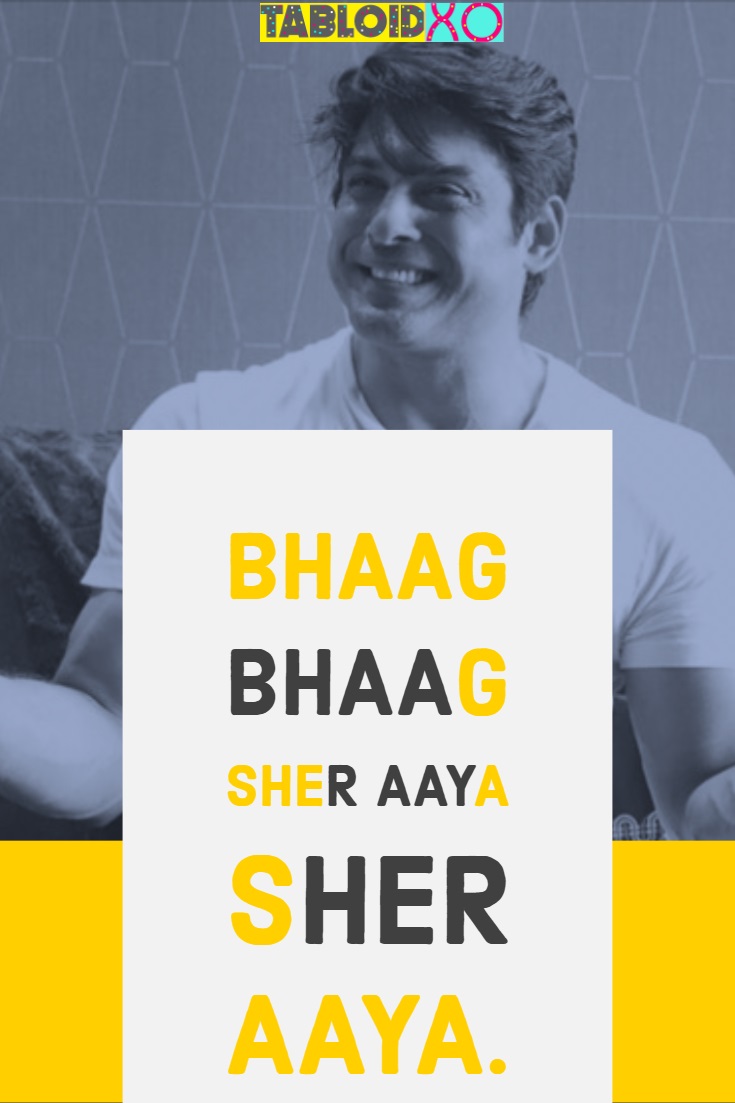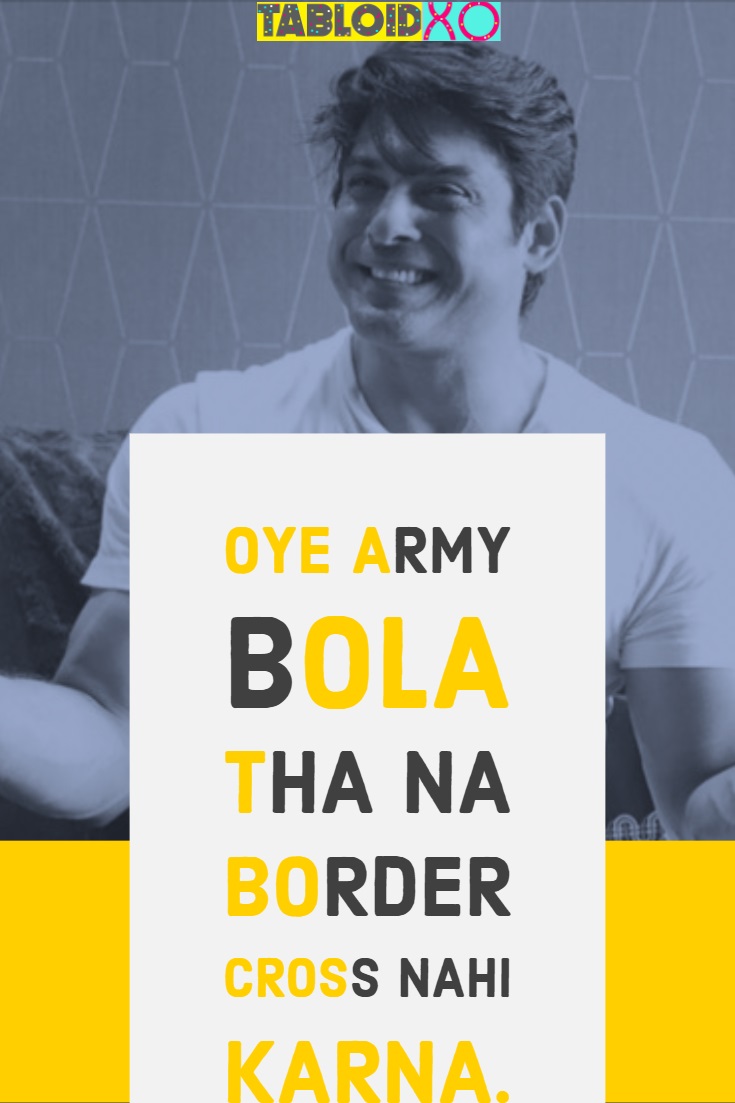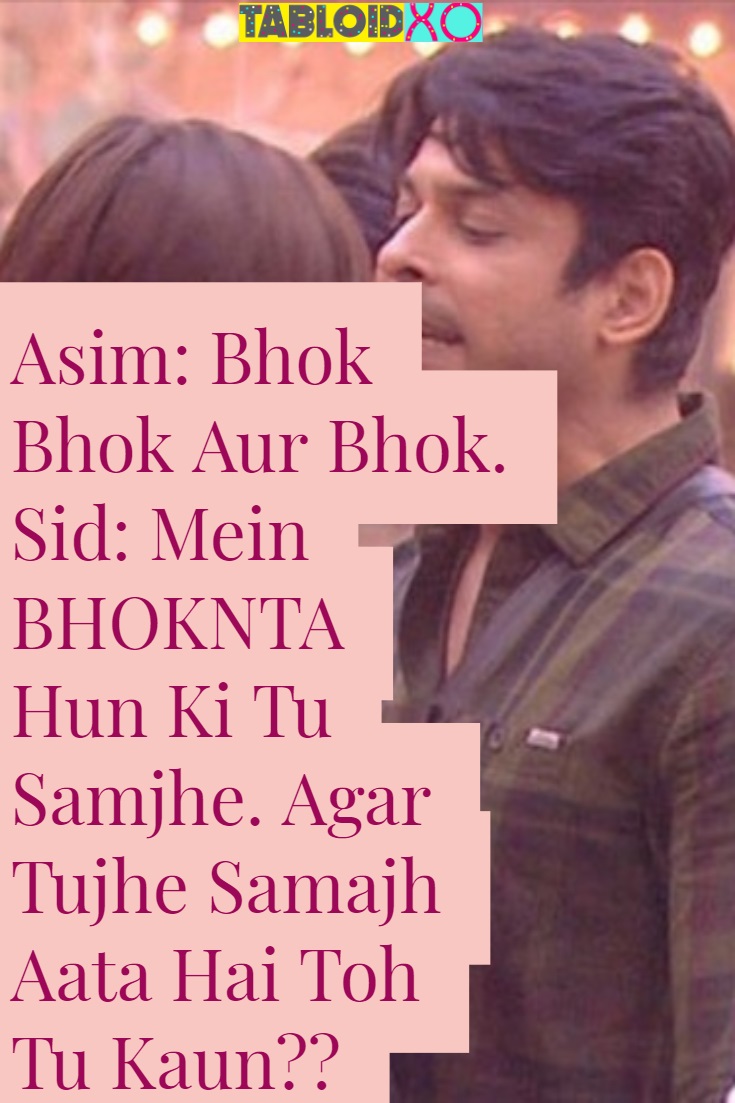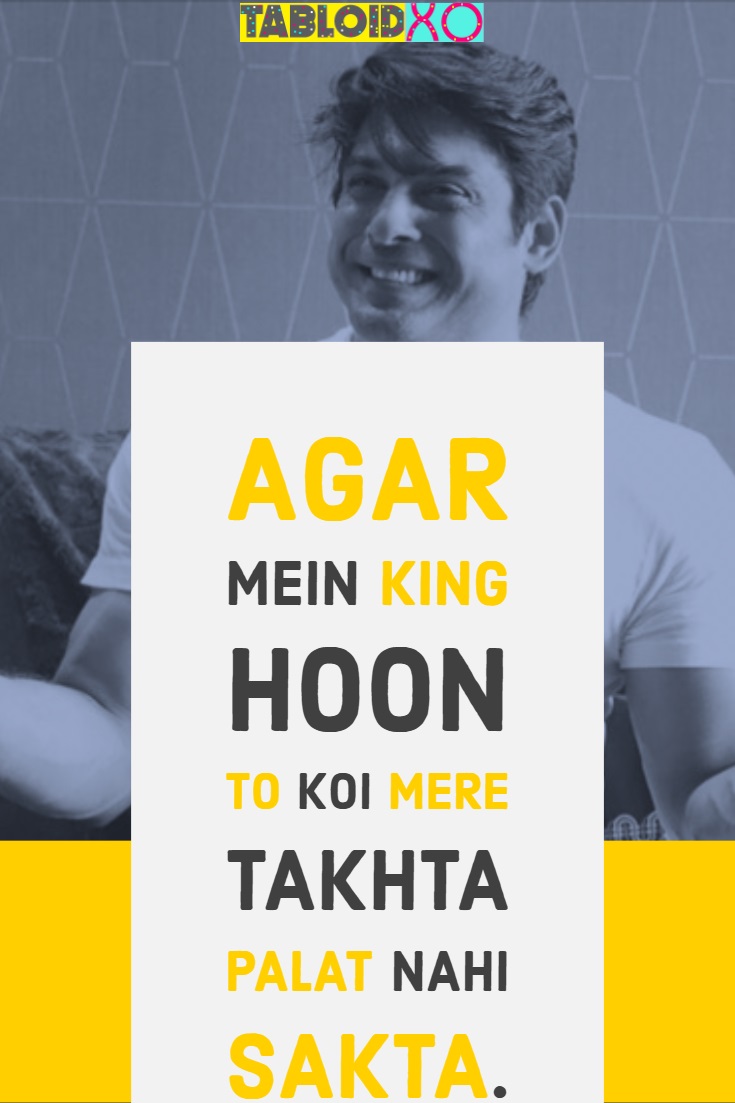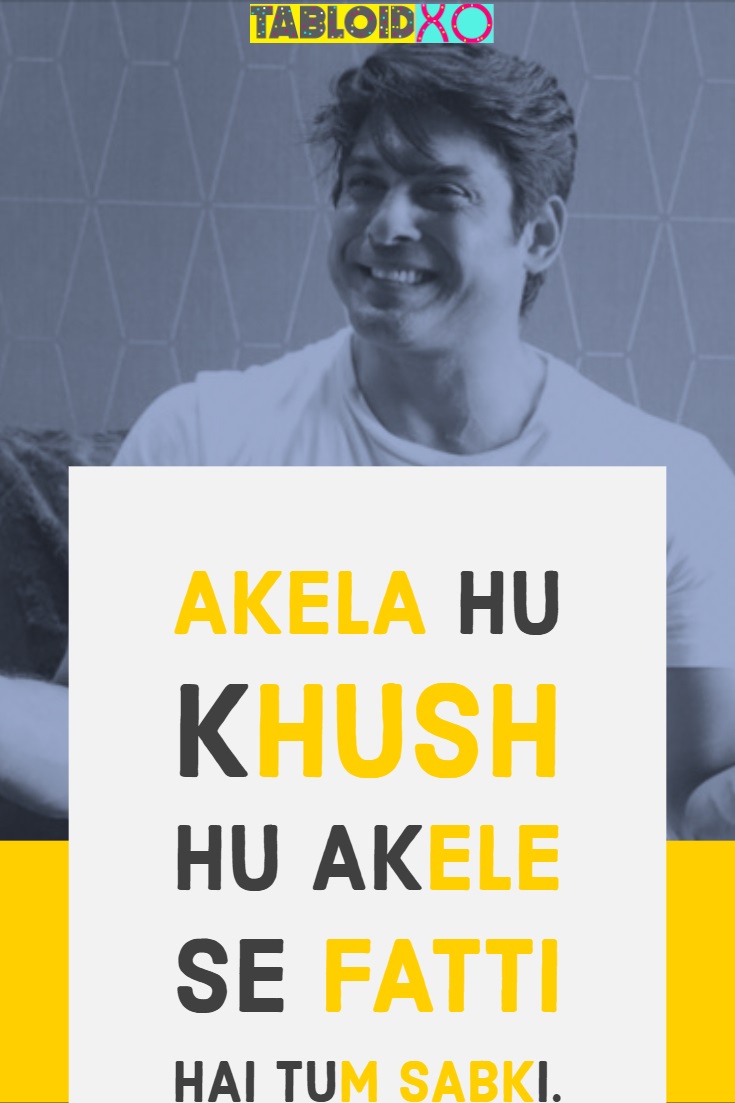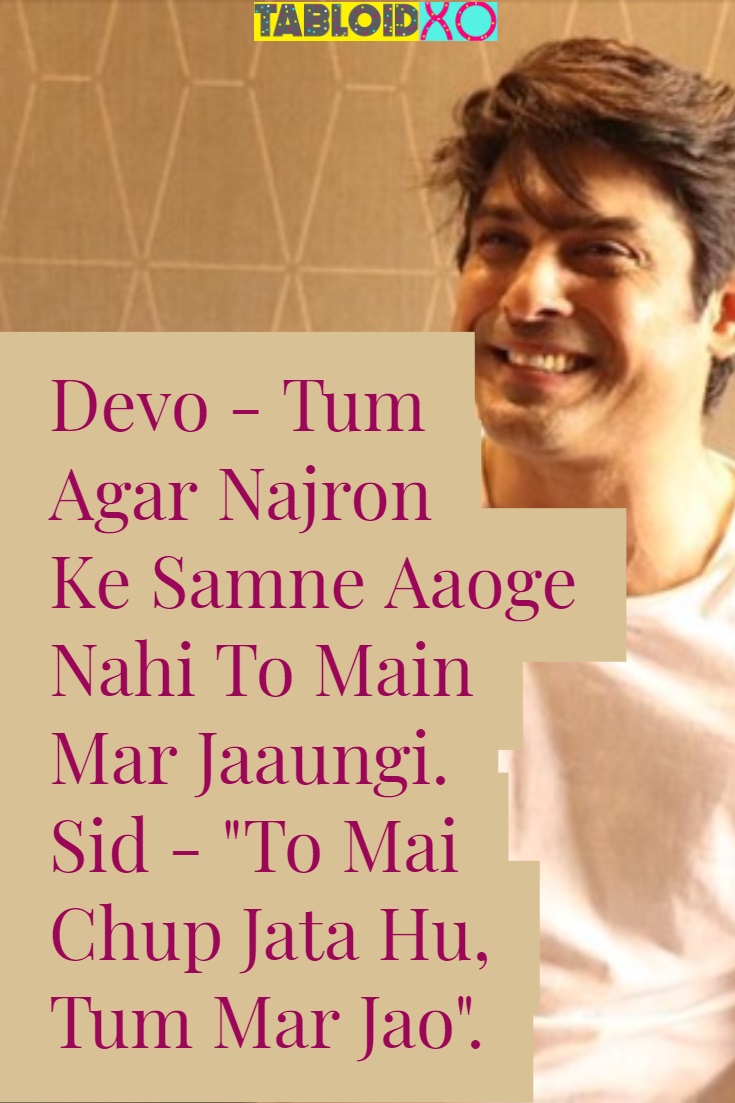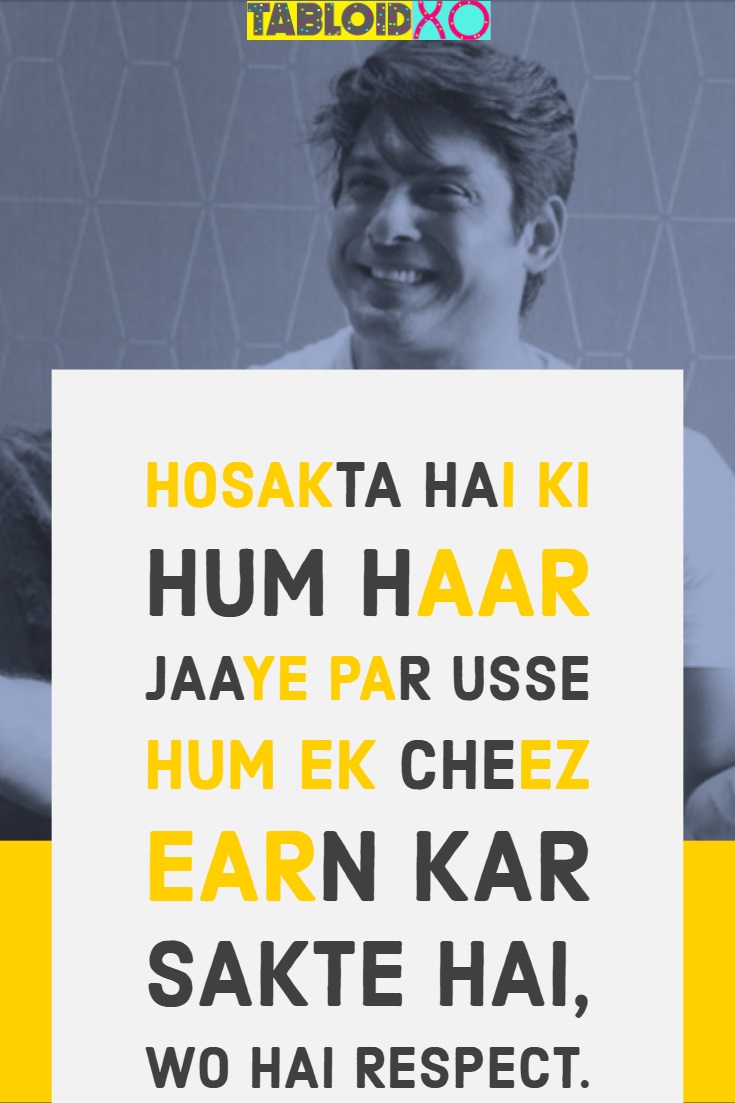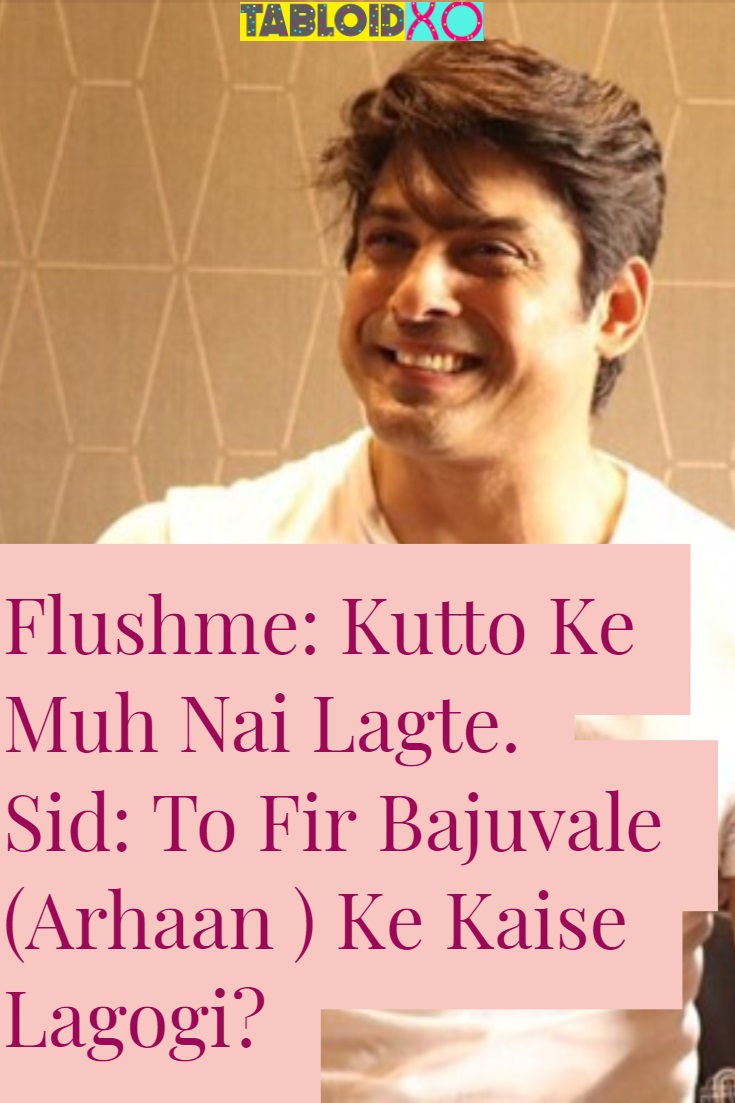 Here are the text version of famous Siddharth Shukla dialogues in Bigg Boss 13.
1. Rashmi: "Mujhe Negativity Bilkul Pasand Nahi, Mai Negative Logo Ke Saath Reh Hi Nahi Sakti."
Sid: To Phir Apne Aap Ke Saath Kaise Rehti Ho?"
2. "You Set The Bar, I'll Raise The Bar".
3. "Aisi Ladki".
4. Sid- Nai Mein Aapko 10 Saal Se Nai Janta,
Ramlal- Shayad Aapko Yaad Nahi Hai.
Sid- To Aap Yaad Rakhne Layak Nahi Honge.
5. Akela Hu Khush Hu Akele Se Fatti Hai Tum Sabki.
6. Kutta Palo Billi Palo Par Galatfemi Matt Palo.
7. Devo - Tum Jo Najron Ke Samne Aaoge Nhi To Mai Mar Jaaungi
Sid- "To Mai Chup Jata Hu Tu Mar Ja".
8. Oye Army Bola Tha Na Border Cross Nahi Karna.
9. Flushme: Kutto Ke Muh Nai Lagte,
Sid: To Fir Bajuvale ( Arhaan ) Ke Kaise Lagogi.
10. Tum Nahi Bhidoge Mein Bhi Nahi Bhidunga,
Tum Bhidoge Mein Bhi Nahi Chodunga.
11. Hosakta Hai Ki Hum Haar Jaaye Par Usse Hum Ek Cheez Earn Karsakte Hai Wo Hai Respect.
12. Mein BHOKNTA Hun Ki Tu Samjhe.
Agar Tujhe Samajh Aata Hai Toh Tu Kaun??
13. Bhaag Bhaag Sher Aya Sher Aya.
14. Agar Main King Hoon To Koi Mera Takhta Palat Nhi Sakta.
15. "Don't Be A Version Of What Others Want You To Be, Be A Version Of Yourself".
16. Yeh Sab Ghar Walein Mahaan Devi Devta Hain... Inki Photo Lagwaao Yaha Deewaar Pe.
17. Sid to Arhaan: Tere Hilli Hui Hai.
18. Clear As Real.
19. Sid to Madhurima: Baby if you want to be a good girl, get yourself a bad boy.
20. Sid to Madhurima: Too much kareebi can cause someone some gareebi.
21. Sid to Madhurima: Apko space chahiye? Okay, Iss Diwali mein apko Rocket dunga...Pahunch jaana Space mein.
22. Mein Jisse Chahu Wo Kisi Aur Ko Chaahe, Khuda Karein Wo Jisse Chahein Wo Bhi Kisi Aur Ko Chahein.
23. "Kisine tumse maanga toh unse chota koi nahi, aur tumne nahi diya toh tumse chota koi nahi" - Kabir
24. Sana : "Mein apno bacho ka naam aisa rakhongi, Jo dil pe lage."
Sid : "khanjar rakh lein."
Epic one Liner!!
Hats off to your wit, Sid. Your fans are dying to see you as Bigg Boss 13 winner.
...