When SOTY came out, we all couldn't keep our eyes off Alia Bhatt and that movie became a breakthrough for all the three leads in the movie. While everybody swooned over the school shown in the first movie, the second part is no less. Full of surprises, SOTY 2 trailer is out and we can't stop imagining our schools to be like the one shown in the trailer. It's literally an ultimate dream come true.
If you've noticed, SOTY 2 is in the flavor of SOTY 1 but its slightly different. You can't really compare the two films because, in the new one, sports like Kabaddi is shown which has never been shown a lot recently. Importance to sports is given which is a point to be noted today considering there are various other things to inculcate in school curriculums than studying. I mean, even if it means rewarding people 'Student of the Year' award so that it drives them to do better. That's what society has taught us, greed us with it.
Nahi?
And how about that Kingdom School which just dropped my jaws down, oh god how dreamy that school was!
Why Karan Johar, why? "Humein Bhi admission chahiye!"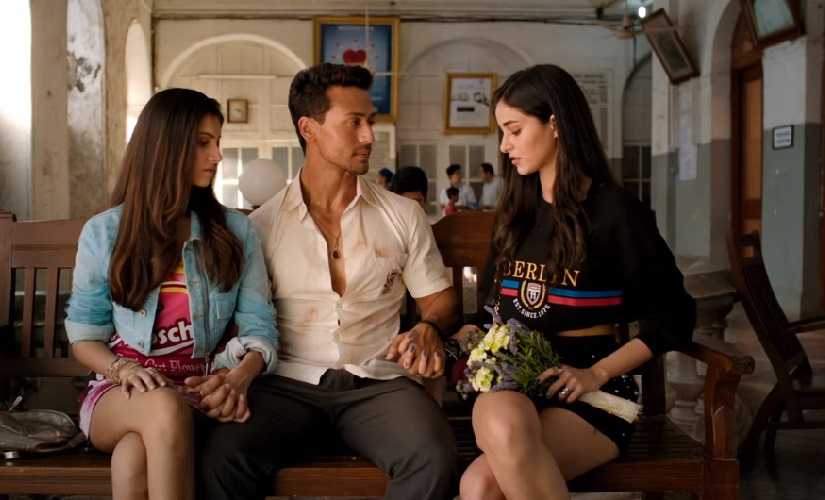 Okay. let's keep all these things aside, have you seen Tiger Shroff's body? Jesus Christ, the physique shown can get girls flat in a jiffy. I mean, back in the 90s, all guys could get closer to what Shakti Kapoor looked like. The grandeur of the film is more than that of a royal wedding and it's amazing to see such a larger-than-life college.
And moreover, we learned social studies, mathematics, and even biology (till 10th at least), and here, in the movie, Tara, Tiger, and Ananya ki to alag hi trigonometry chalari hai, yar!
When Tiger Shroff says, "Din tera tha, saal mera hoga" with that confident look, I couldn't help but watch the trailer 4 more times. The most anticipated film amongst the youngsters, SOTY 2 is the dream come true because for real, all the teenagers out there are cursing in regard to why can't their schools be this cool?
From the intense character of Tiger Shroff that beats 'Ranveer Singh' intense (not really) to the debut of the other two actresses who are as nazuk as kalis, the film is based on the lives of students and how competition becomes the driving force for them.
Aur humein to coloured pens milte the after winning, aur SOTY2 mein inko to...
Bollywood never fails to recreate moments where the English teacher asks, What's love? And students have witty replies to it, making them the dialogues to remember for ages! You are living under a big rock if you think this movie doesn't stand a chance. There will be an advanced flavor of Ishq Wala Love and Kukkad Kamaal da in the new film with Tiger Shroff (I'm going to keep repeating him) sweating it out in the gym. I mean, that's the school we all need, right?
Just like Shroff would say - Action toh abhi baaki hai mere dosto!
Lekin Kab?
.
...