The world is not black and white, it is more than that, it is Chai lovers and others. Have you heard the phrase "Jab Jago Tab Savera?" Similarly, "Jab jago tab Chai ka mood mera."

Tea is not a beverage, it is an emotion and we are ever so hungry for it and if you have an emotional range of a sugar shell, well you just would not get it.
Hippie movement started in America in 70's when the youth was so done with the war and war crimes and retorted to weed and marijuana and other such influences, India, however, went ahead at a decent pace without any help from any such influences, want to know why?
Because, "Hum Chai peete hai."
Next time if your stoner friends tell you "phoonk ke toh dekh", you tell him "tu ek baar Chai peke toh dekh". Chai ke nashe kisi se kamm hai?
These stoners go to Kasol and Varanasi and other places for their stash, hume itni investment waali addictions karne ki zaroorat nahi padhti. Where do we go? Gali ke nukkad pe Ram Bharose ke stall pe Chai peene.
All the Nashe apart, Chai mein bohot taakat bhi hai. If you get sick in winters, what does your mother give you? Adrak waali Chai.
When you are having a headache what do you take? Kadak Chai.
Taakat dekh rahe ho Chai ki?
India is not running by people, it is running by Chai, yes Chai point we used your tagline but point maar gaye tum.
And to be honest, if you ask us, we think it is time that people stop dividing themselves on the basis of religion, caste and shit and find something more secular. Something that is part of everybody's life, something that happens from Kashmir to Kanyakumari, let us declare "Chai" the religion of India. Add this in textbooks of children's books:
National Animal: Tiger
National Bird: Peacock
National Religion: Chai
Trust us bohot badhiya idea hai. Tigers are national animals and are getting extinct, but kisiko ghanta farak padh raha hai?

Nahi.

Whereas if tea gets over for one day in an Indian household and fir Dangal dekho wahan. Just take our word, declare it! Declare tea the official religion and if coffee lovers want anything, Tumhari kaun sunega?
Next time if anybody asks you ki mandir kahan banega?
Tell them, Ramu chacha ki Chai waali dukaan pe banega.
Speaking of Pakistan, their Chai waala went out to become a model, whereas half of you lot are just buying followers on Instagram and are getting nothing in return, "Yeh hi agar Chai banani seekhi hoti tumne toh ban jaate na tum bhi model."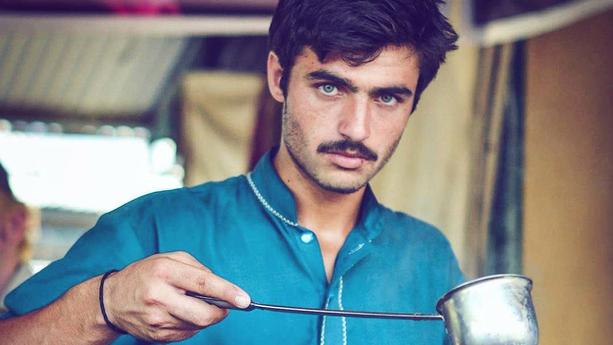 ...