#NamasteTrump.
Donald Trump and First Lady Melania Trump visit to India in 2020 is the most talked about topic for the world. The excitement among the people of India and America is evident, but what looks more exciting is Trump and Modi conversation on Twitter before the official visit.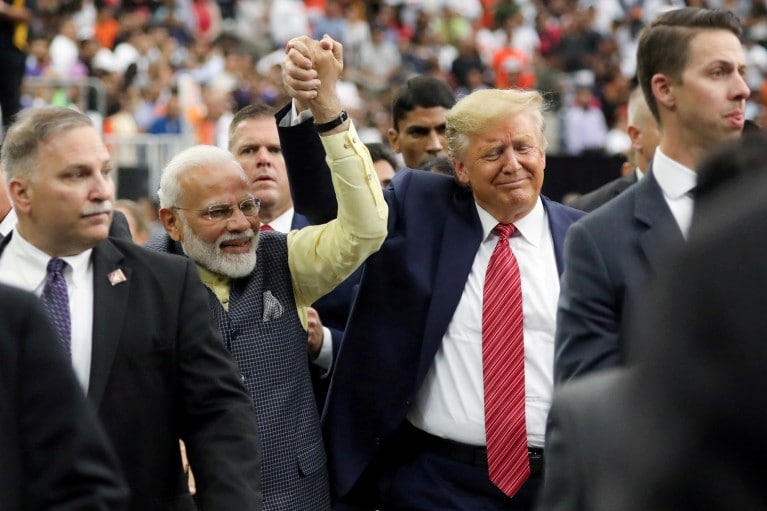 Just a few hours before Trump landing in Ahmadabad for his official trip of 2020, the US president tweeted an amazing little message in Hindi for 1.3 billion people of India:
Within no time, his tweet garnered the eyeballs of our PM Modi, to which he replied:
Atithi Devo Bhava. meaning 'The guest is equivalent to God'.
I mean his excitement was something which we could feel since many days, but we never would have guessed that PM Modi would be so eager to meet his long-distance friend that he would be tracking his Tweets every hour.
Aren't their tweets remind you of your Ex or your current girlfriend/boyfriend messages? Like the way you both used to tell about each other whereabouts, obviously they are not as kiddish as couples usually pretends in the relationship, like, 'Mere babu ne thana thaya...' However, the conversation appears how caring they both are! :-P
Well well well, their friendship is brewing to the next level!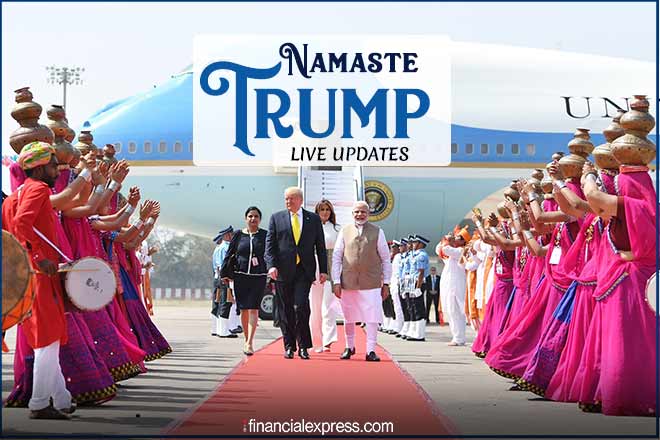 Trump-Modi tweets and their 'BestFriendsForever' goals are liked by the netizens on Twitter. Here is how people are reacting to Trump-Modi Hindi conversation.
PM Modi reached one and a half hour before the arrival time of Trump. Trump landed in Ahmedabad at 10.25 AM. Trump and Modi will participate in a roadshow from the airport to Sabarmati Ashram and from there to the newly built Motera cricket stadium, where over a lakh people will be watching the duo live.
...