Who doesn't love the feeling of sleeping on a huge bed alone by keeping all space to themselves, who doesn't like to play music in the rooms of their choice in the highest volume and who doesn't love the feeling of getting a whole room to themselves without getting interrupted for TV volumes, lights or what temperature should AC be on and there are many other disturbances comes when you share your room with anybody, your privacy also gets disrupted.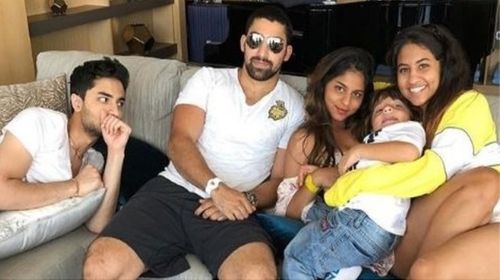 But what happens when a sudden guest or your cousin/a comes to stay at your house because "unka bhi toh bua yaa masi ka ghar hai" and in all of this your darling mother decides to give her or him a part of your room because "pyarr badhta hai" but she never asks us before taking her own call regarding our room if we really want to share our personal space, so today I have come with feelings which we all feel when we have to share our rooms with our sisters or brothers...
"Why she is cooking her only-for-specials dish"
"Please god, don't let any long lost cousin come because then I have to share my room"
"Great she is smiling, definitely, she is going to drop a bomb"
"And here she goes"
"I knew it, I love my Masi and her kids, but why I have to share my room"
"Can't she give her a guest room"
"But wait, because she wants us to have a loving relationship like she and Masi shares"
"Great, Now I have to clean my room"
"That means no music for two days and dancing in front of the mirror"
"I really can't tolerate dirty bathrooms, she should better know how to maintain the cleanliness"
"Oh god, now I have to watch TV shows with her according to her wishes because of Mehmaan bhagwaan samaan hota hai"
"I have to get up early for breakfast too, because I can't let her have breakfast alone, abh meri neend bhi qurbaan"
"Why can't people stay at their own places"
"Wait, I like to sleep in the middle of my bed and now I have to take the right side of the bed only"
"And what about my nightsuit, I have to wear subtle clothes because of izzat bhi toh pyaari hai"
"But also she is coming after so long, will have fun together"
"I can play board games with her which I can't play alone in this house"
"Or we can watch movies together"
"That means, no work or college. Yipeeee"
"I missed her. Abh kuch paane ke liye kuch khona padhta hai"
We all hate the fact about sharing our rooms with our cousins as well because everyone wants their personal space, but also having your long lost partner in crime by your side for next few days is awesome because you can recreate your old childhood memories.
...