Jo Koi nahi kar sakta, Just hand the game to Ranveer Singh, he will take care of every situation, "Aise hi thodi na dilo pe raaj kar raha hai."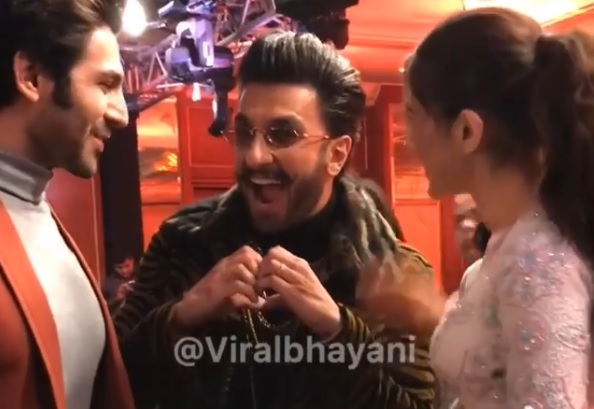 He did it! He introduced Kartik Aaryan to Sara Ali Khan in a function/conference and we were Aww-ing over the meetup.
Ever since Sara admitted on Koffee with Karan that she would love to date Kartik Aaryan, the nation (thoda zyada hogaya? Ok atleast, I was!) was waiting for the glimpse of them together in one frame.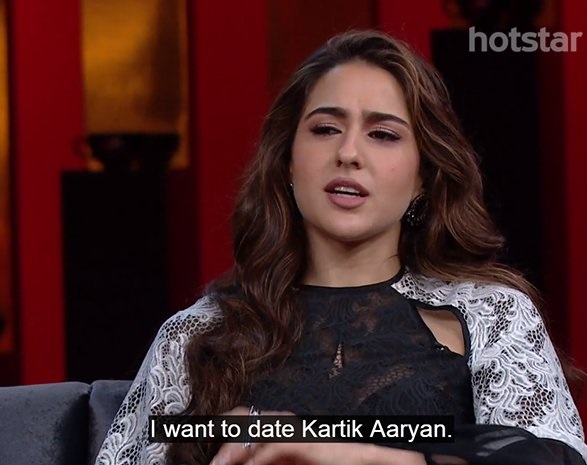 After Sara statement on him, Kartik Aaryan in an interview was asked about Sara Ali Khan statement, and to which he was speechless and he actually blushed after hearing that she wants to date him "she's very pretty and I can't wait to see her film! Hmm ha matlab mein coffee peena chahunga".
You can see in the video, Ranveer Singh met Kartik Aaryan, hugged him, they even exchanged smiles and then...

Ranveer holded his hands and took him to Sara Ali Khan and BANG!! Ranveer Singh turning out to be the cupid for the two beautiful souls.

Oh yes, I can see the four hands joined together... ahem ahem (it just came).
Ranveer, Apna bhi setting karwaao na baba!
...