Earlier, we saw Dancing Uncle video grabbed the Indians eyes balls and in overnight he went famous with his killing dance moves. And this time again we have got you a senior citizen uncle who will make your lazy legs and ass to shake,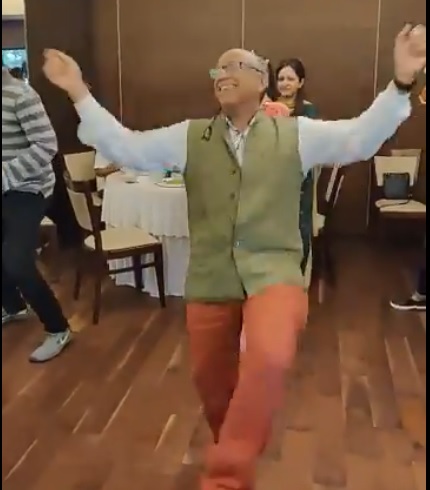 Because he got moves, guys and moreover, his energy is noteworthy to be acknowledged.
The video went viral where a couple danced on their 25th anniversary party. In the video, you will see the guests dancing on the songs and there we have our cool Uncle in green half coat and (fairly) red pants shaking his legs on Anil Kapoor Song,
Trust me Uncle; you truly looked like Anil Kapoor, Bole to ek dum JHAKAAS!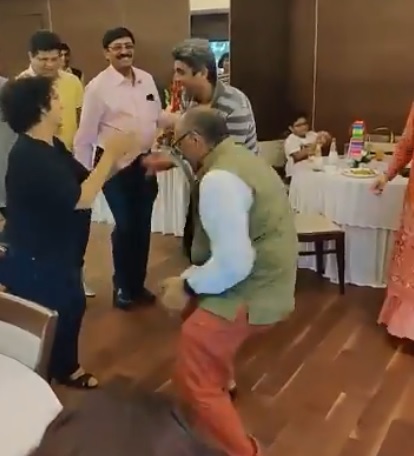 If we compare the mid-age (almost half old), youngsters energy with his? Trust us, he is far far ahead than us.
Although, uncle you stepped on someone's toe, twice, anyways, you look so energetic; we want to see the full video of you dancing.
Going to join dance classes tomorrow!
...